Products for the quality conscious technician working in dental- or practice labs are available at the TOPDENT division of the Kentzler-Kaschner Dental company.
You will find our well-assorted laboratory programme in our catalogues below – available for looking through the pages directly online or as PDF file for download.
TOPDENT stands for Precision in the dental laboratory and our principles "QUALITY – PERFECTION – PROGRESS". – Our qualified dental technicians are at your dispositionf for any professional specialist advice as well as for the presentation of our TOPDENT specialities and exclusive products. Just ask us!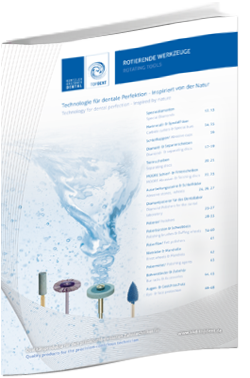 Rotating Tools

PDF Download (12,2 MB)
Special Diamonds
Carbide cutters & Special burs / TC-Burs
Abrasive cups
Diamond- & separating discs
Separating discs
MOORE Abrasive- & finishing discs
Abrasive stones, -wheels
Diamond Polishers for the dental
Polishers, Polishing brushes & Buffing wheels
Felt polishers
Rivet wheels & Mandrels
Polishing agents
Bur racks & Accessories
Eye- & face protection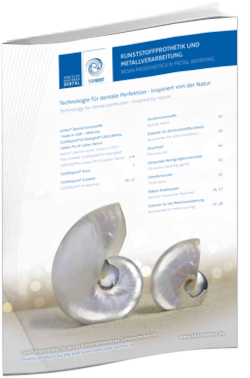 Resin prosthetics & Metal working

PDF Download (5 MB)
astron® special resins – free of MMA:
CLEARsplint® - Clearsplint® CAD/CAM Pro - Labtec Pro & Labtec Reline - CLEARsplint® Discs - astron® accessories
special resins
Accessories for resin prosthetics
Pressure pot
Ultrasonic cleaning agents
Tooth sieve
Silicone Impression Materials
Accessories for metal working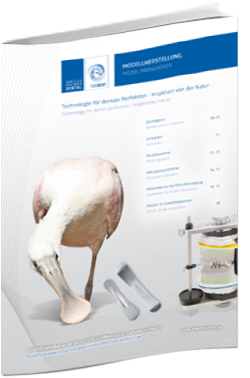 Model preparation

PDF Download (2,7 MB)
Dental stones & plasters
Articulator
Model systems
Occlusion Indicators
Auxiliaries for model preparation
Model- & die preparation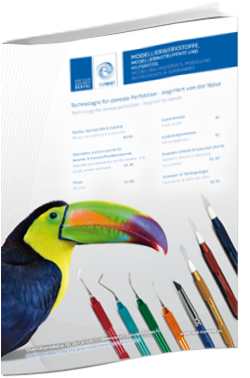 Modelling Materials, Modelling Instruments & Auxiliaries

PDF Download (5,9 MB)
Waxes, wax patterns & accessories
Materials and instruments for the ceramic- and acrylic veneer technique
Brushes, Study model
Sets for beginners
Tweezers, scissors & laboratory instruments
Telescope- & laboratory pliers

All TOPDENT products marked with the BLUESTAR® are quality products for the precision conscious
technican and have product-specific characteristics which beat by far common standards.